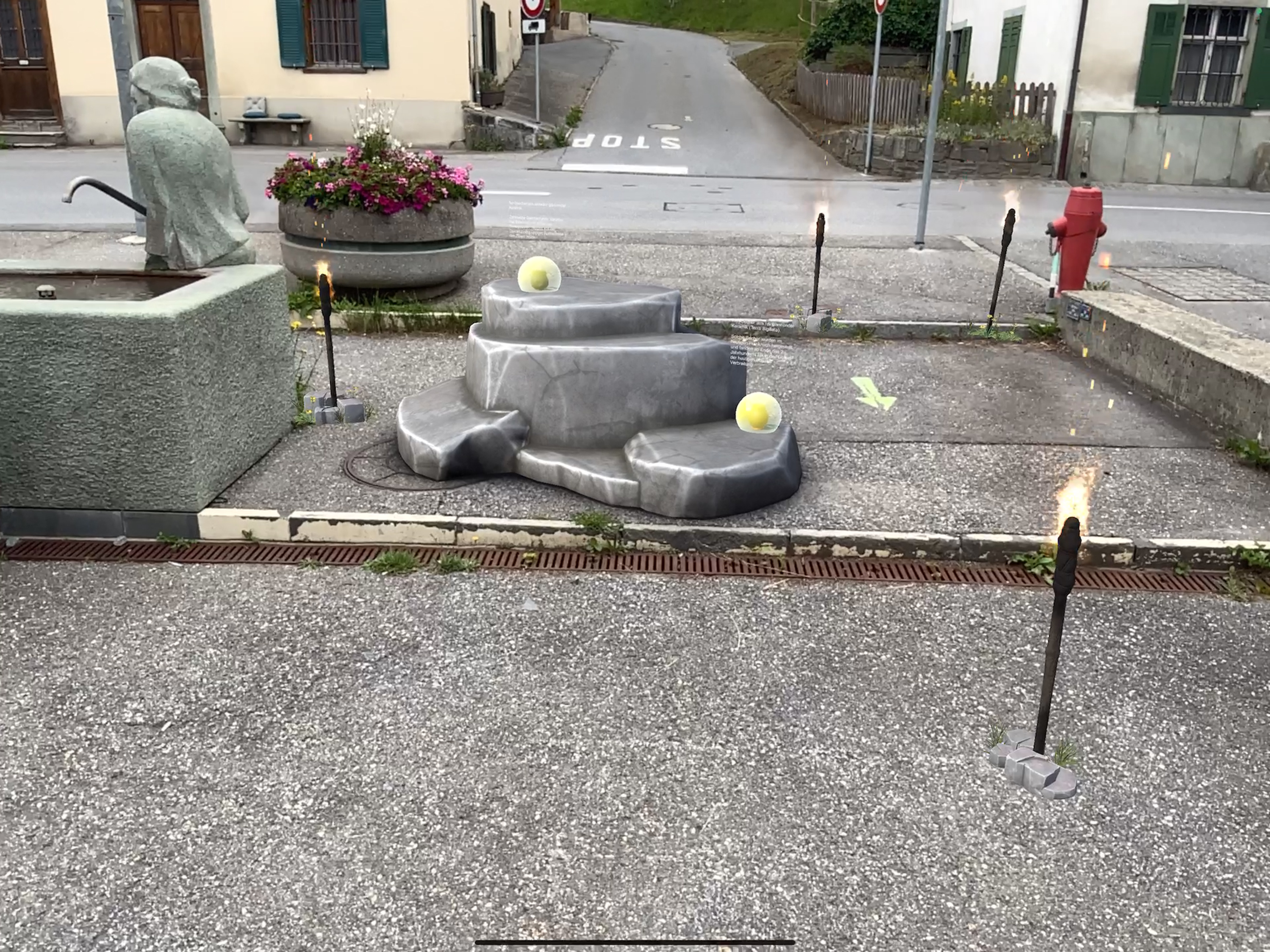 Zillis ist Kult
Our project combines pagan rituals in the Zillis Cave with Augmented Reality (AR) and Spatial Anchors technology. Via a QR code-driven app, visitors* can experience historical artifacts and receive additional information. The app points the way to the artifacts and provides an interactive experience for children and young people. Our goal is to convey the history of the Cult Cave in a modern way and to awaken interest in the culture.
Project goals
Develop digital experience: Create an interactive digital experience for the Zillis Cult Cave.
Promote cultural education: Increase interest in regional culture and history, especially among young people.
Use modern technology: Use augmented reality and spatial anchors for informative interactions.
Enhance Visitor Experience: Enhance visitor experience through informative and entertaining elements.
Long-term sustainability: create resources to support long-term cultural preservation and education in the region.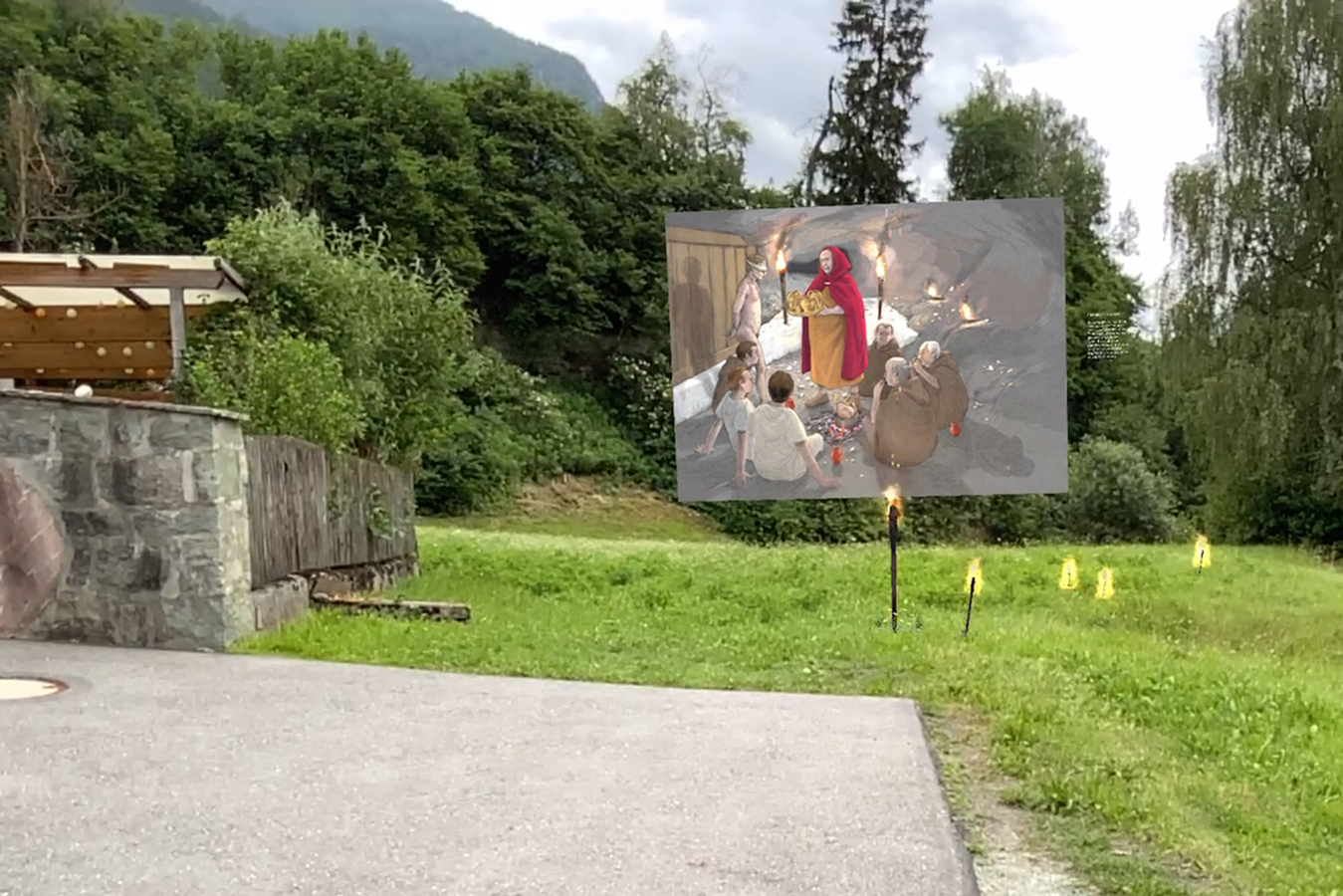 Benefit: Interactive, playful knowledge transfer
Interactive storytelling: Customers can discover the history and culture of the Zillis Cave in a fun and entertaining way, leading to deeper understanding and greater engagement.
Enhanced Information: Augmented Reality and Spatial Anchors provide customers with additional information about historical artifacts and customs on site, enriching their experience.
Flexible Exploration: Customers can explore the cave at their own pace and focus on the aspects that interest them most, creating a personalized experience.
Long-term memories: Digital resources allow customers to share and save their experience, allowing them to continue to benefit from their knowledge and memories after their visit.