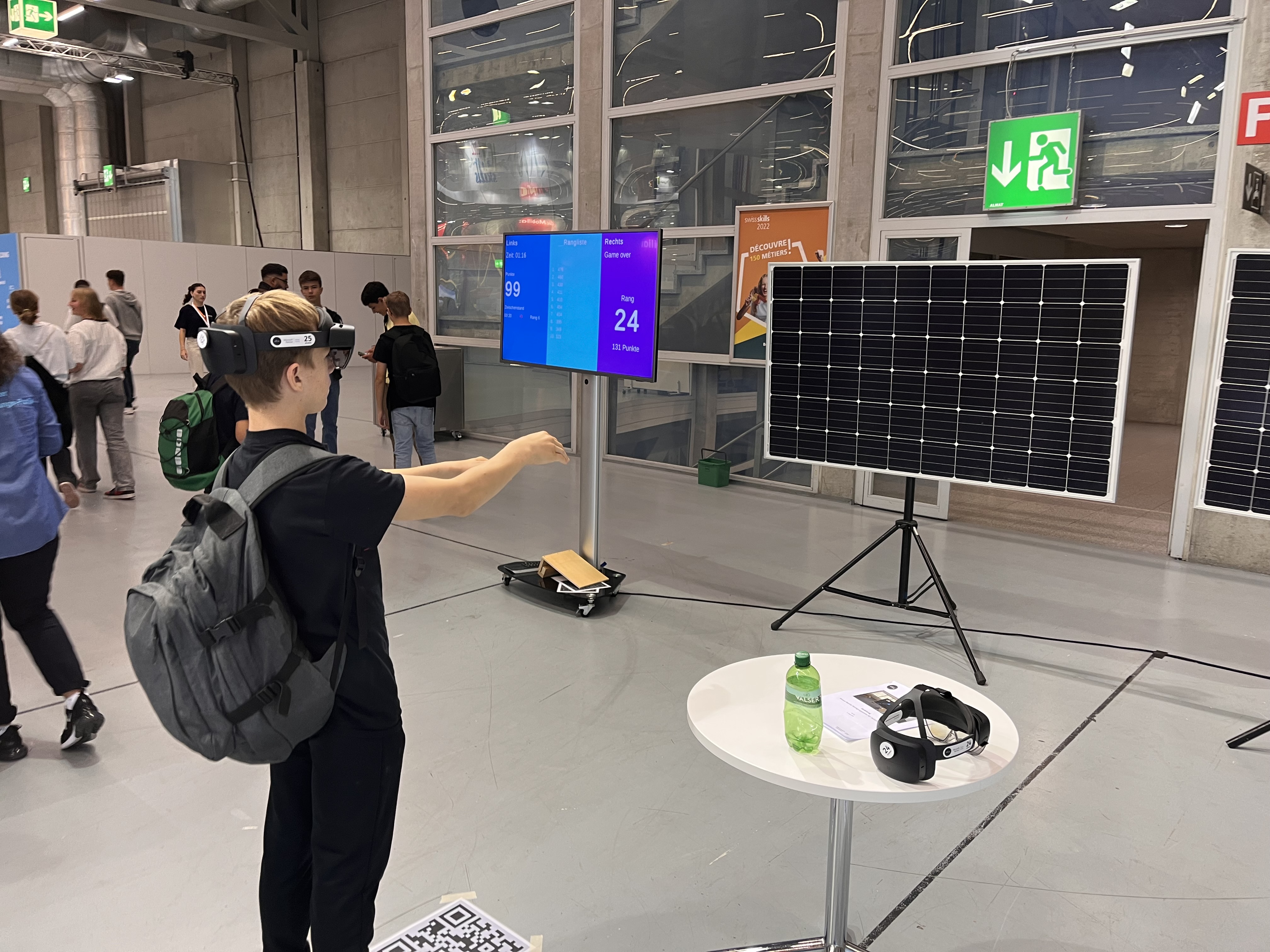 Swiss Skills: fun and games in the cleaning profession
The project was to develop an extended reality cleaning game for the Swiss professional championships "SwissSkills". The goal of the game is to clean a solar panel. Using hand tracking of the Hololens 2, the participants have two virtual water hoses on their hands, which can be controlled with targeted gestures. In this way, they take on the challenge of removing various types of dirt within 2 minutes and collect points. A ranking list serves as a comparison and offers the opportunity for discussion among the predominantly young audience. Through iterative development steps and close collaboration with the project participants, an app was created that was used at SwissSkill 2023 and immersed around 300 people in a cleaning challenge.
Project goals
The game serves as a technological attraction

Young people from different backgrounds feel addressed and picked up by the experience

The cleaning industry is presented as a modern and future-oriented working environment.

The game is reusable and can also be used at other trade shows and events.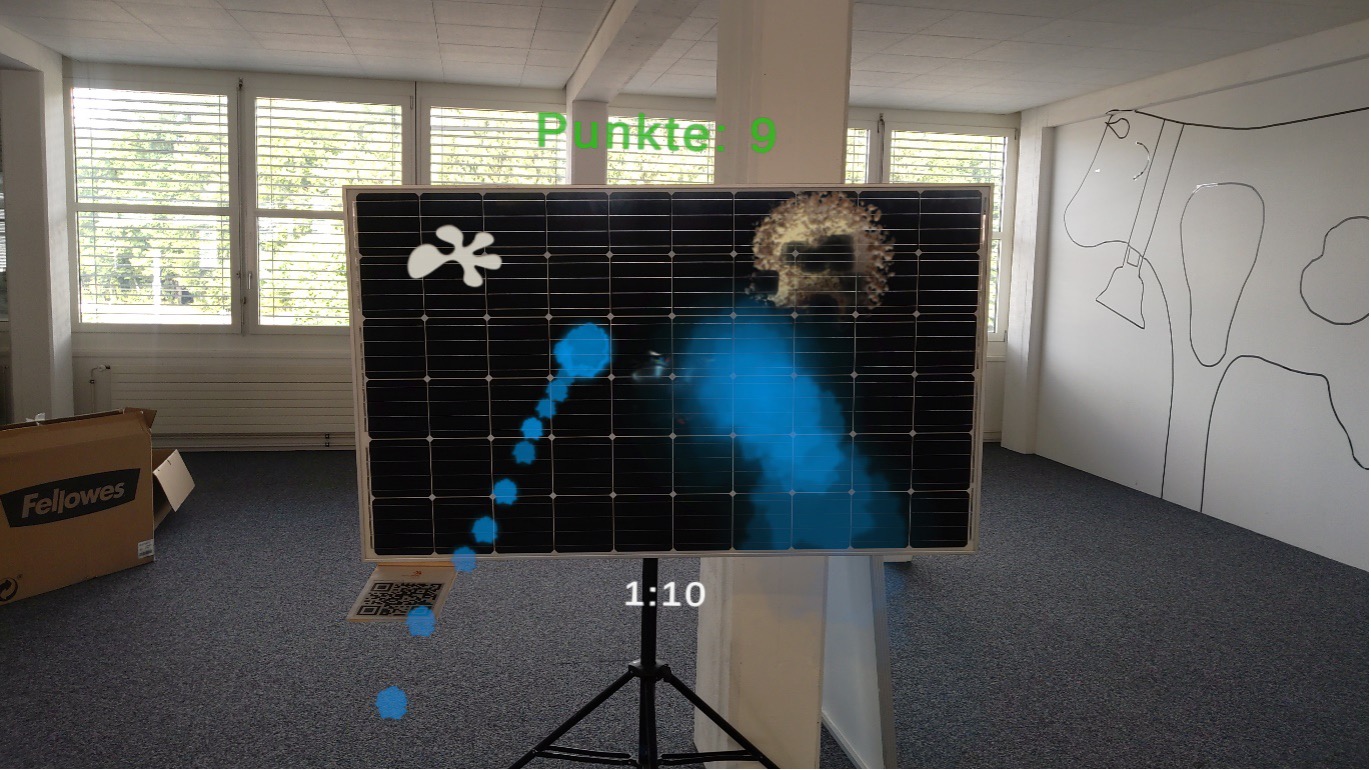 Benefit: Technological innovation as a means of communication
Increase company awareness: The game attracts visitors and increases awareness of the company and brand.
Customer loyalty and interaction: Through the interactive game, visitors are retained at the booth and convey a positive brand experience.
Image improvement: Presentation of the cleaning industry as an attractive working environment and enhancement of the company's image.
Establishing contact with potential apprentices: The game attracts many visitors, establishes contact with future apprentices and arouses interest in the profession.