Swiss Bankers Direct Sales
A reliable customer service
Swiss Bankers is an internationally oriented financial-services provider based in Bern and Zurich. The company is one of the leading institutes in the development, distribution and processing of prepaid credit cards and offers innovative solutions in cashless, globally secure payment transactions. Swiss Bankers is the first provider in Switzerland of worldwide cashless money transfer to Mastercard.

Thanks to new technologies, our payment methods keep changing and Swiss Bankers keep investing in the development of innovative payment solutions. For more than ten years afca. has been supporting Swiss Bankers on this path of continuous transformation. We have been counselling the company on IT trends and software architecture.
At the beginning of our cooperation, a special webshop was created via which prepaid cards can be purchased and reloaded. In 2019 this webshop was modified to be integrated into the current Swiss Bankers customer portal with an extended range of functions. Via the secure account access, customers can now control and manage their card functions at any time, enjoy full cost control and a transparent overview of transactions as well as sending money worldwide. The required service landscape for the management and background service are developed and supported by afca. ag.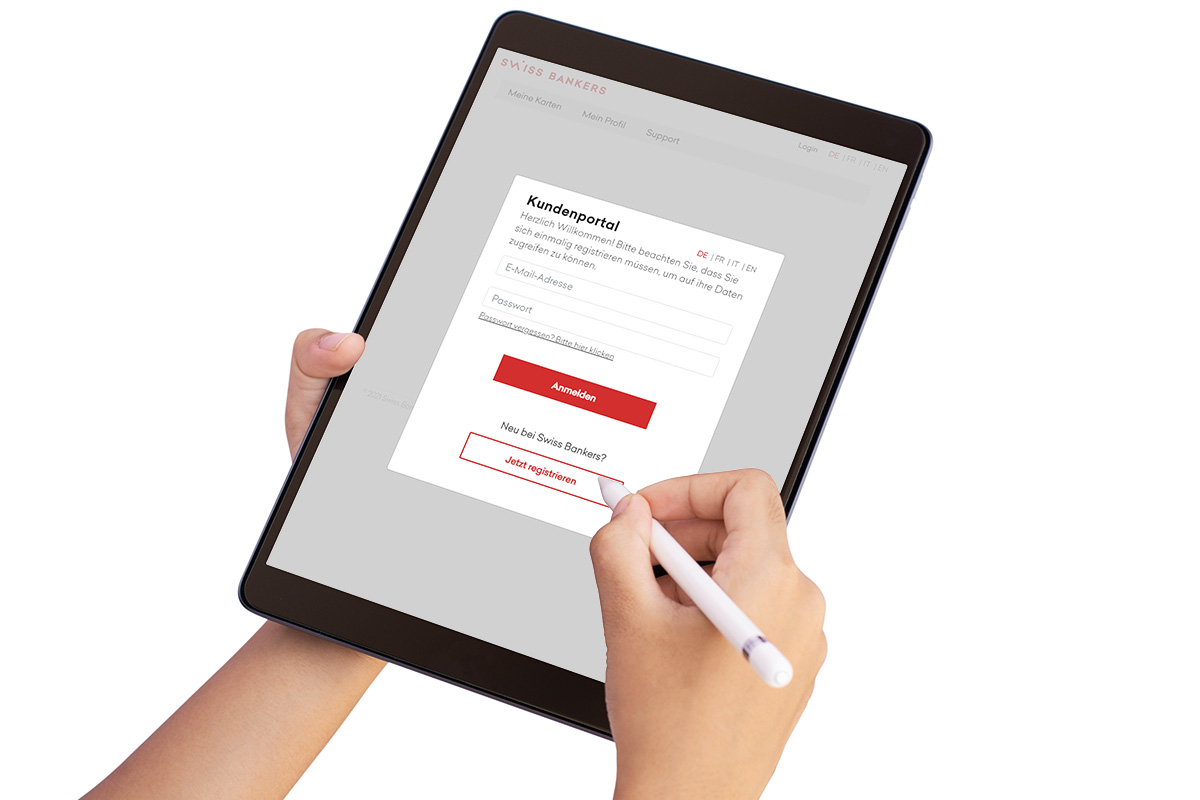 Swiss Bankers products are available directly via the customer portal, in the Swiss Bankers App or from more than 200 distribution partners. Several web services and interfaces to the internal ERP system guarantee smooth communication between the various sales channels so that the data status appears up to date on all systems at all times. Card loading for direct sales is handled within the service landscape created by afca. Moreover, an independent, web-based in-house service platform was set up for optimal customer service to make the latest information quickly and easily accessible to the customer advisors.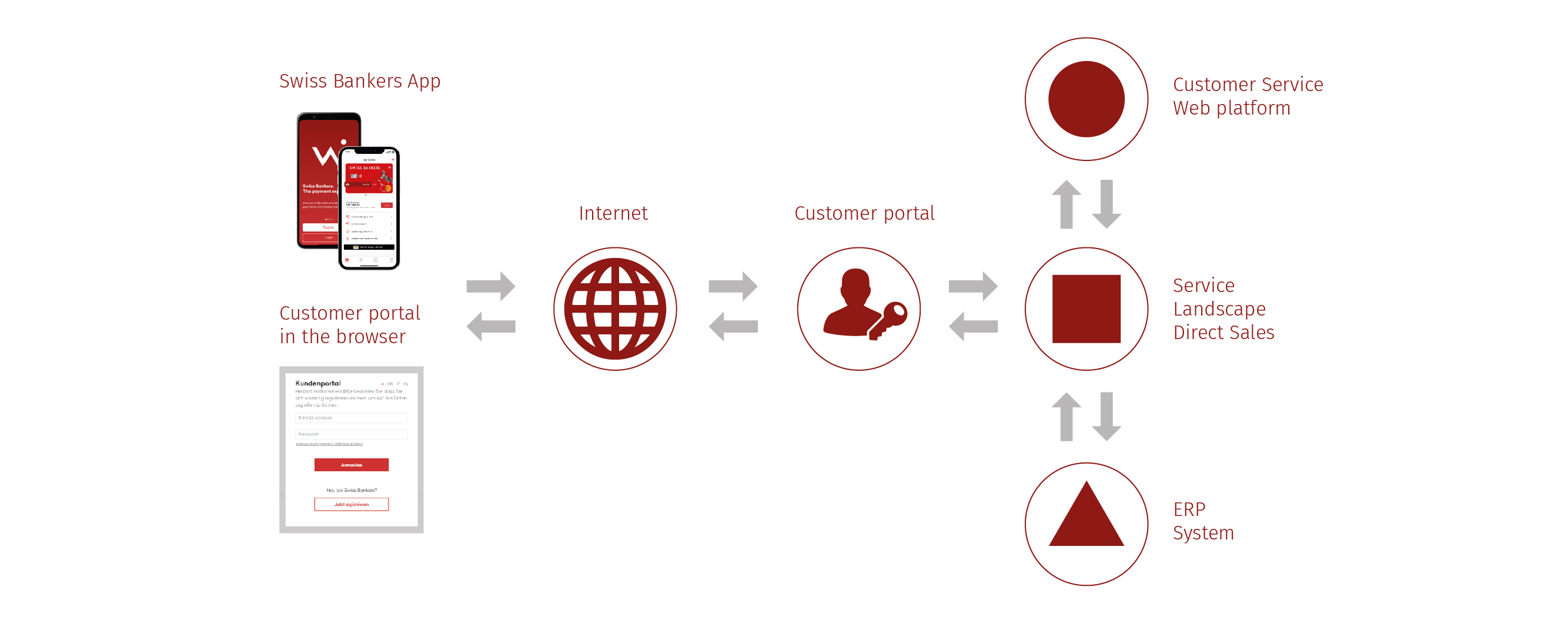 Since 2020 Swiss Bankers appears in a new look with a modern design and new product names. The rebranding process was carried out in accordance with the marketing department and the in-house UI/UX department. Continuous enhancements and adaptations are in process to configure the customer portal for the immediate future. For example, the verification of a cardholder was recently automated via a third-party application using a video call.