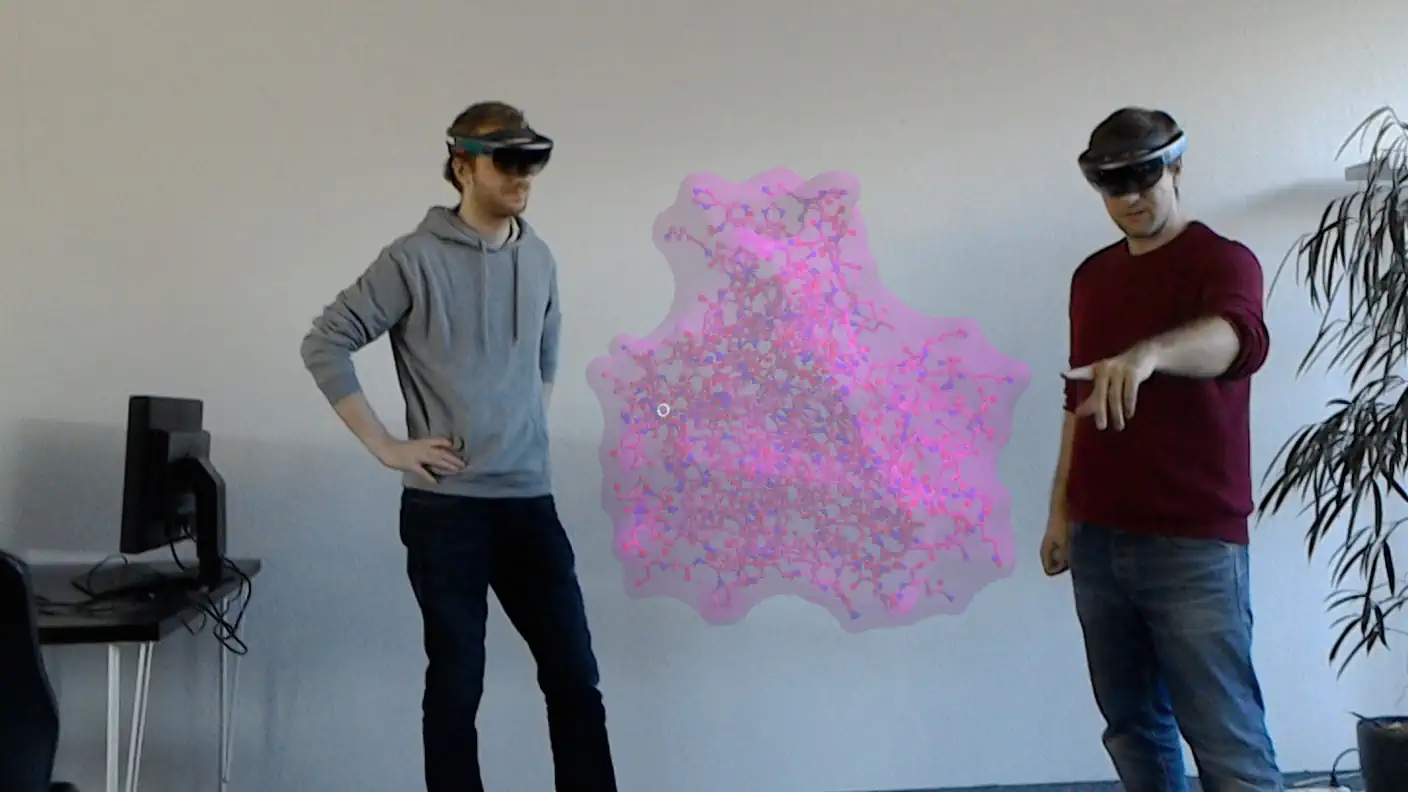 MoleGram
Interactive Pharmaceutical Research
Mixed Reality makes complex spatial relationships easily understandable.
We have developed a Hololens application for the research group for computer-assisted drug design at the ETH Zurich. It presents scientific data to students in a playful way.

Because this application will be used by people wearing a HoloLens for the first time, special attention has been paid to the user interface: Gestures and voice commands are supported; navigation paths are short; an intuitive layout and a clear tutorial assist the user through the app.

Since all content must be based on scientific data, we have developed a process that transforms flat molecule descriptions from the open RCSB protein data bank into beautiful 3D models.

The MoleGram Explorer application was implemented in just three weeks. It is the pilot project for "Learning in Mixed Realities" at the ETH Zurich.

SSAB - Swiss Foundation for Audiovisual Education
At the annual SSAB conference, Dr. Jan A. Hiss presented how mixed reality is used in university teaching and how the technology supports students in teaching (video in German):