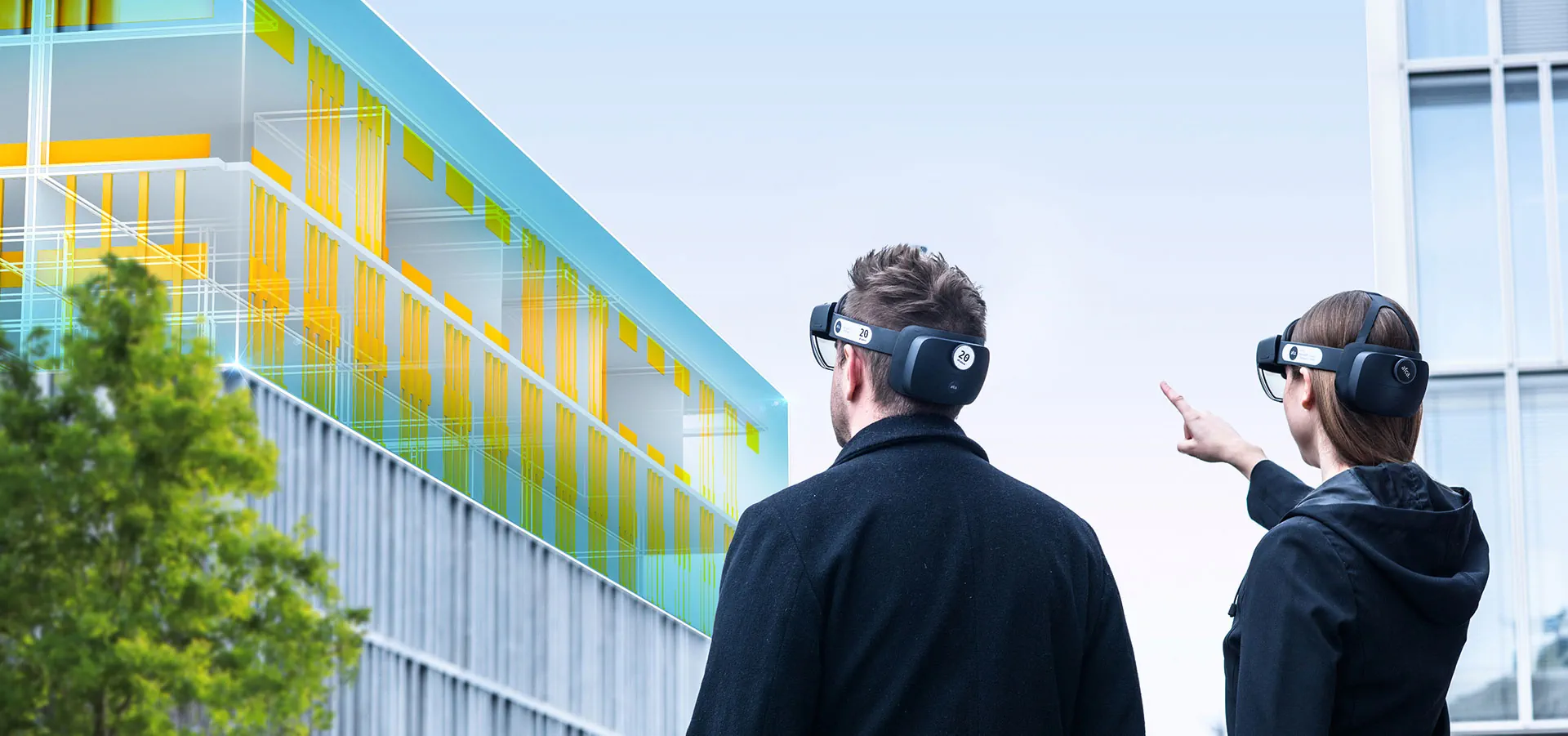 HoloPLANNING — 30-day free trial
Contact us for a free of charge HoloPLANNING version valid for 30 days.
Interactive Planning and Immersive Collaboration
in Civil Engineering
Thanks to the mixed reality technology construction projects can be presented virtually. The "HoloPLANNING" application makes digital plans experienceable as 3D models in space via holographic goggles and thus creates an ideal basis for interactive communication between all participants. The development of construction projects can thus be realized as a participatory process.
HoloPLANNING

• realizes digitalization in spatial planning in a future- and goal-oriented manner
• replaces elaborate plaster models by digital spatial models
• embeds virtual content into a natural environment
• makes construction projects tangible to everyone

HoloPLANNING provides a modern and versatile tool for spatial planning. It saves money and time. The platform is already in use in different project phases for planning as well as communication purposes.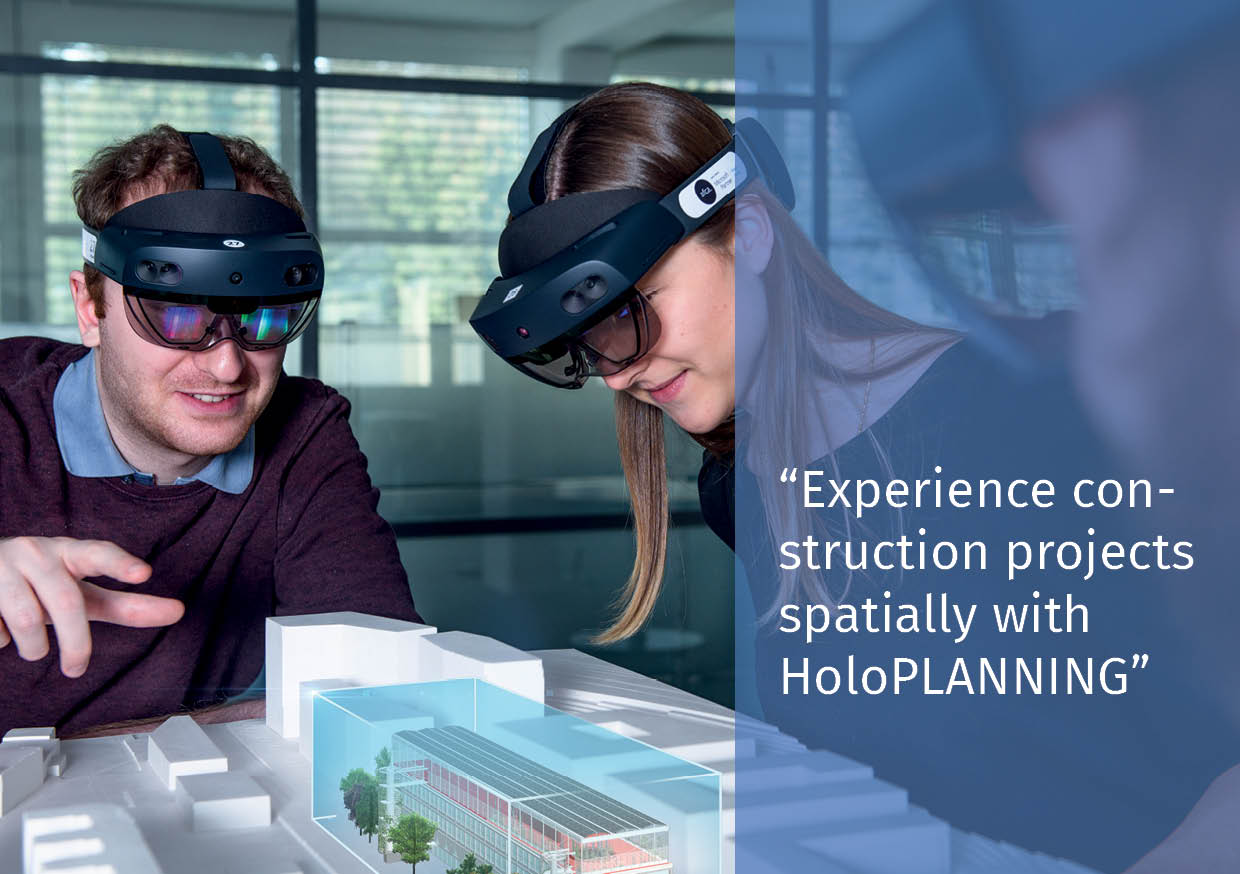 Dynamic planning
Visualization of future conditions and construction phases allows optimized planning with reference to the real stock. The digital model data can be updated quickly in a dynamic process. Mixed reality also makes hidden or invisible information visible, which allows errors to be detected and avoided at an early stage of planning.

Benefits of immersive communication
3D models in space are self-explanatory. They enhance mutual understanding between all involved parties and make talking about construction projects easier. This new and efficient means of communication complements traditional forms of presentation such as plaster models and renderings.


Which industries can profit from the App?
Area development

– Urban development
– Architecture
– Engineering
– Planning offices
Decision-makers

– Authorities and administrators
– Construction commissions
– Competition juries
– Building contractors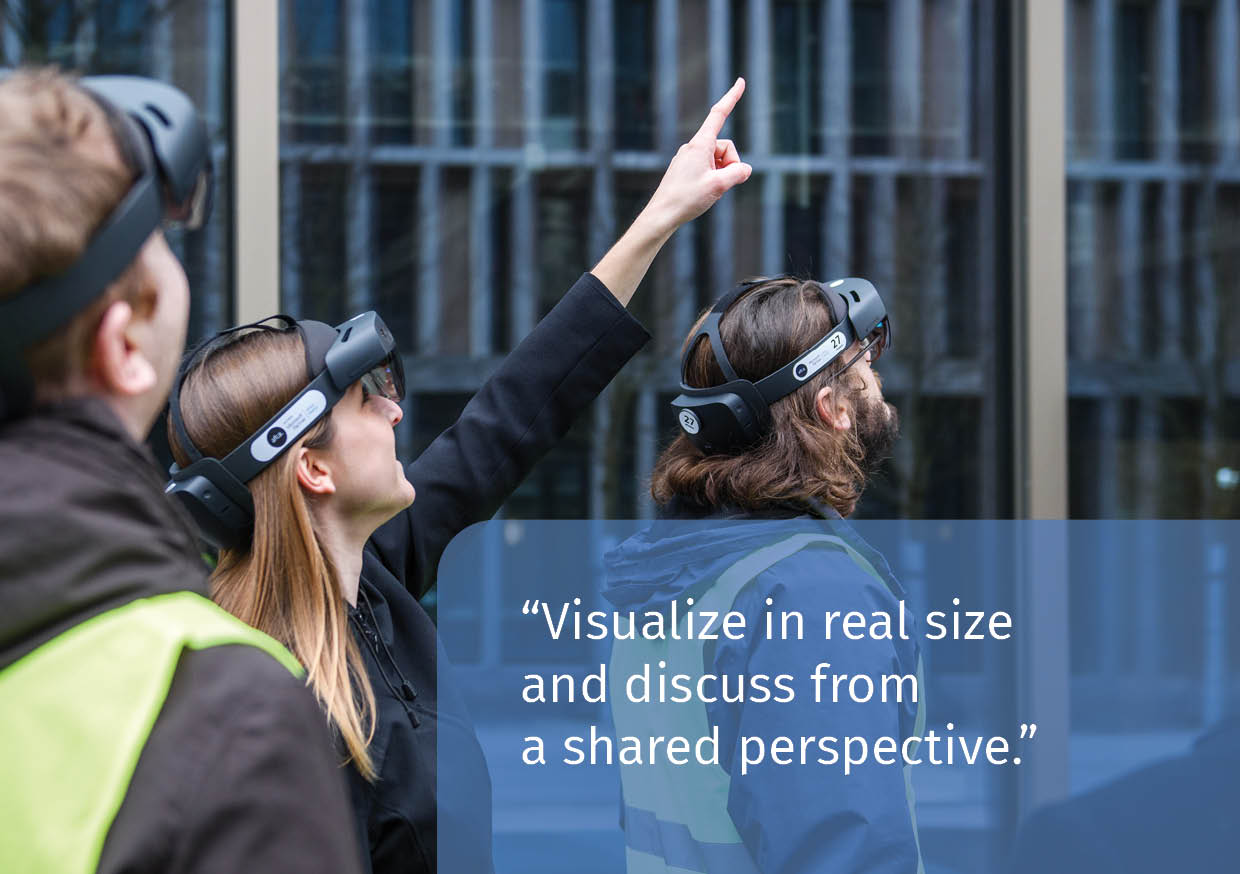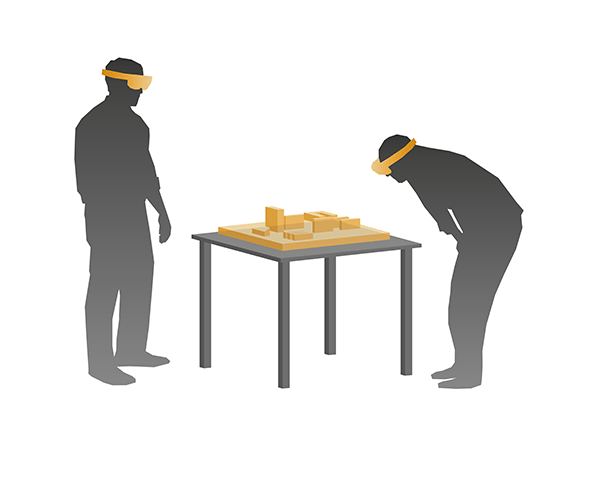 Experience volume ratios
The 3D plans can be displayed in various sizes up to the original thus creating a tangible reference to reality.
Check details
Different representations allow assessment of details and make invisible ones visible.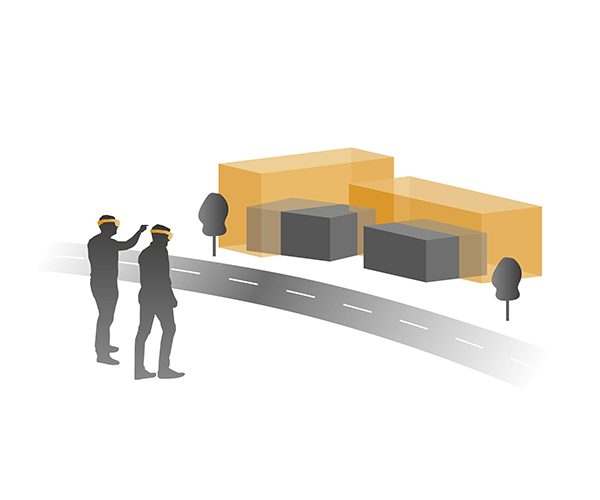 Sharing the view
Sharing content using multiple HoloLens devices enables a mutual experience and understanding of a process while changes in the models are being synchronized.
Indoor & Outdoor
Visualization of models in original size is possible whether you are in your office or on site.
Functions of the Mixed Reality App
Showing variants & layers
Placement of the models in the room
Synchronization in real time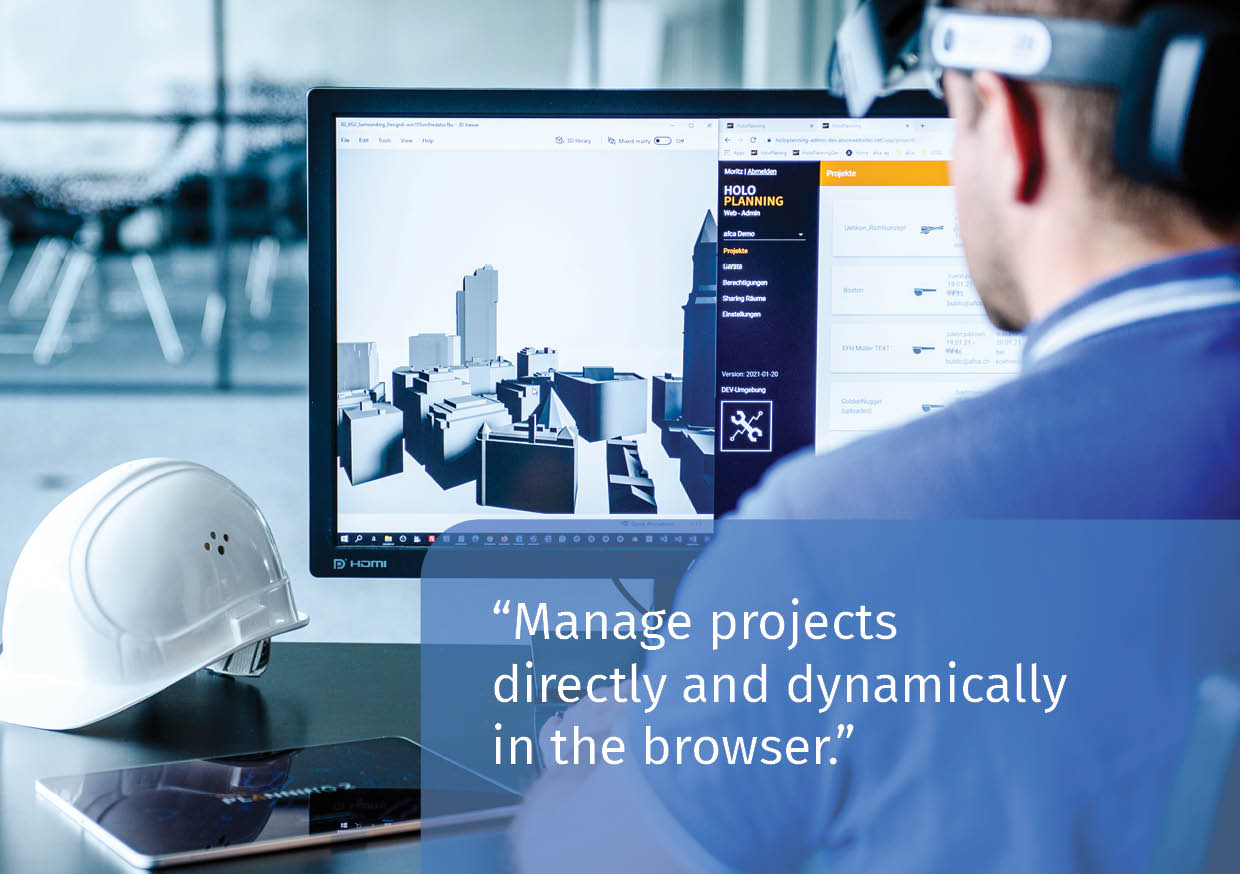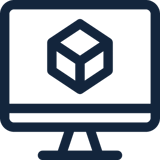 3D model
Standardized preparation of models (fbx format) at the workplace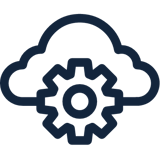 Web admin
Simple management and configuration by an easy-to-use web admin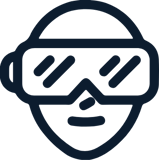 Mixed Reality
Rapid transfer to the MR App on HoloLens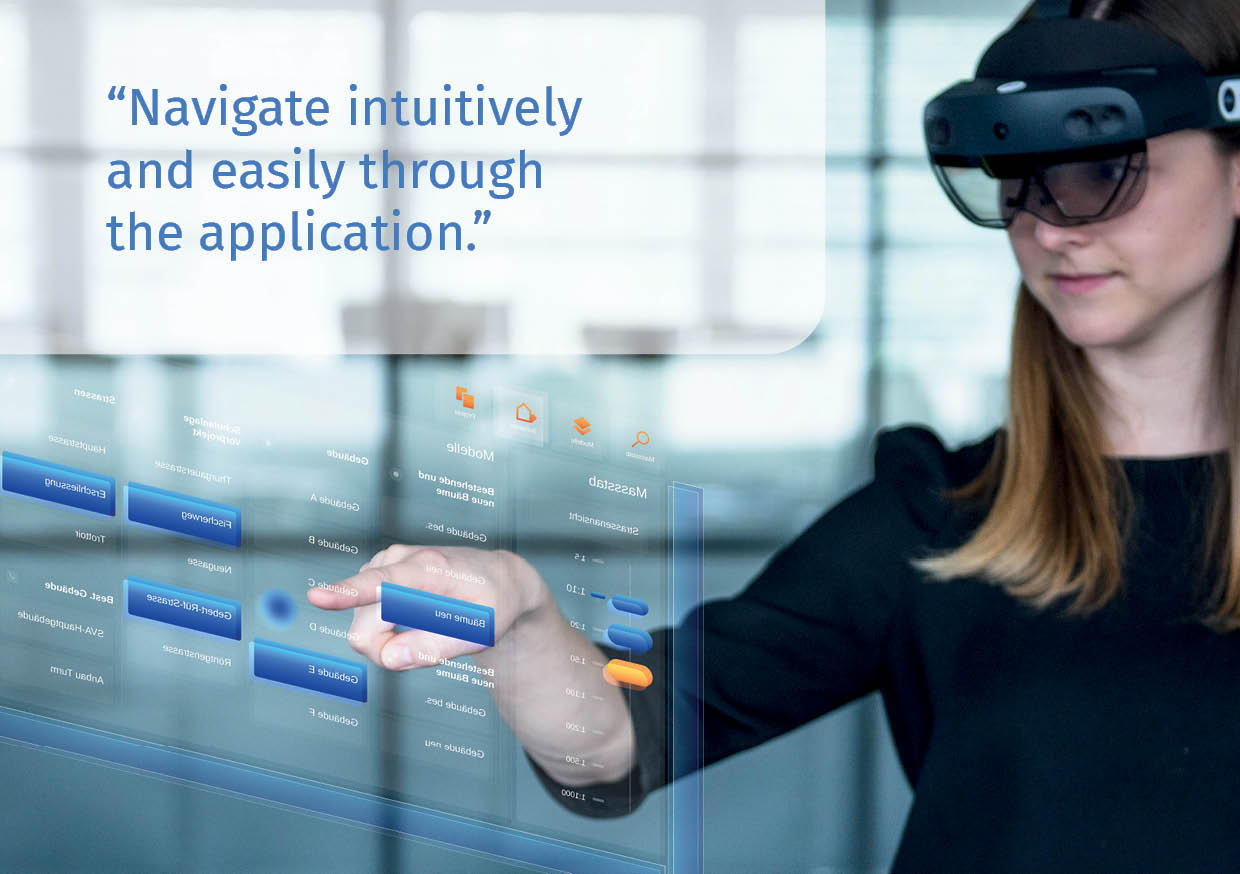 HoloLens 2

The Mixed Reality application was designed for Microsoft's HoloLens. The menu can be navigated in a perfectly precise way thanks to finger tracking and intuitive gestures. Also voice commands can be used for that purpose. The HoloLens is very comfortable to wear thanks to the center of gravity placed in the middle. HoloLens is an autonomous computer without annoying cables.
Get HoloLens 2 App from the Windows Store: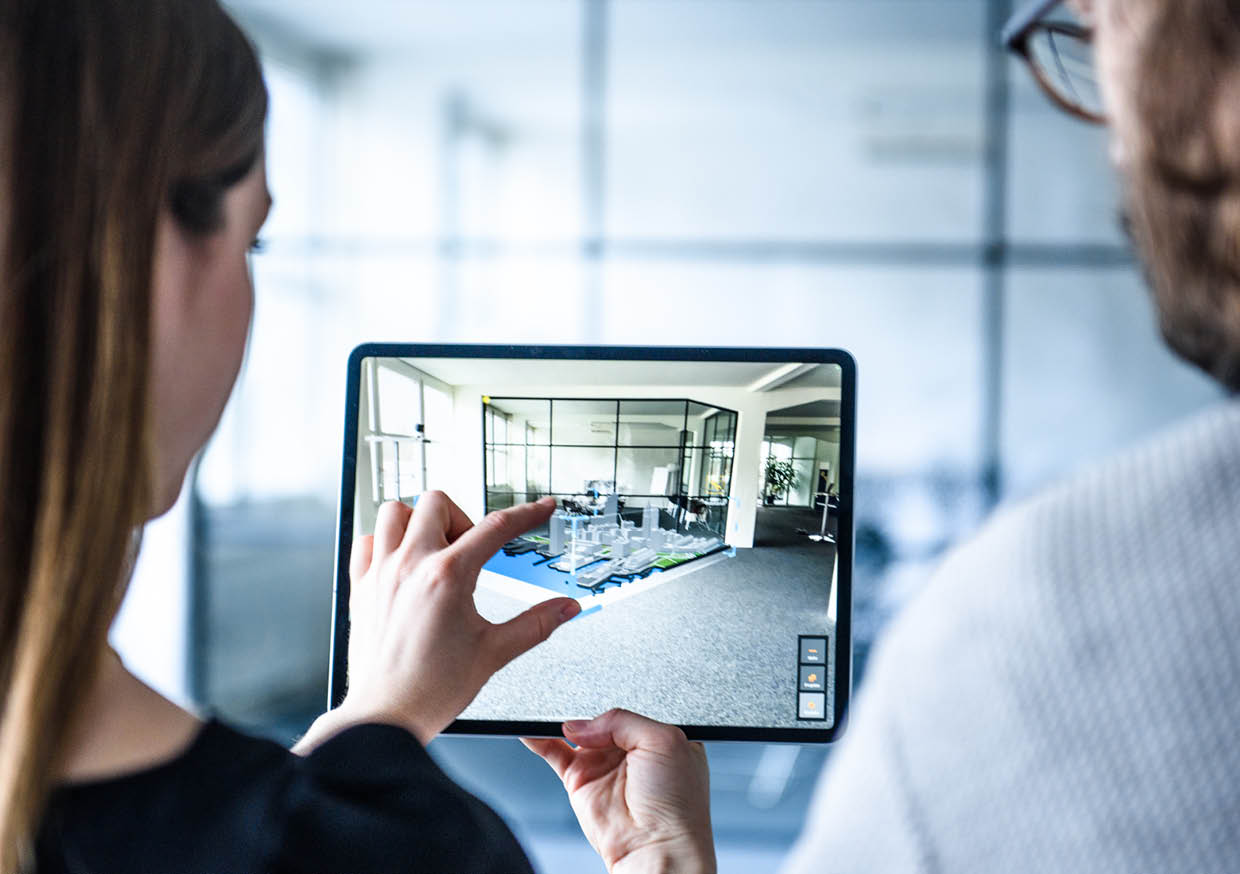 Annual subscription Light
CHF 2'000
One project during 12 months

Annual subscription Basic
CHF 4'000
Three projects during 12 months
Annual subscription Unlimited
CHF 8'000
Unlimited number of projects during 12 months
Partner community in a subscription model
Users of the HoloPLANNING platform can make their needs known. A decision-making body consisting of members of the HoloPLANNING community controls and guides the collective development of the platform. The platform's framework can be customized for other uses, if required.
HoloPLANNING 30-day free trial
Contact us for a free of charge version valid for 30 days.