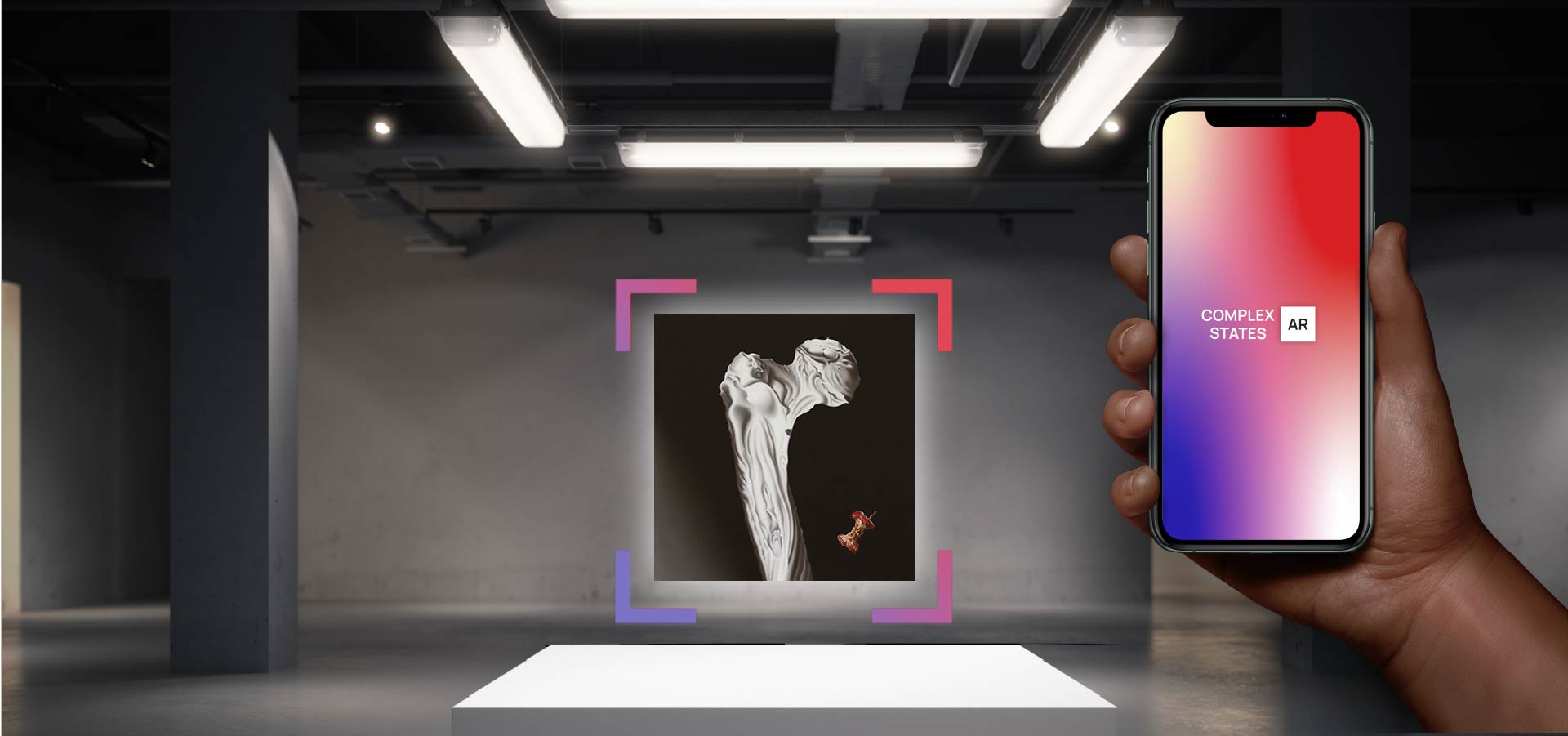 Create your own art exhibition in Augmented Reality.
Save your gallery with Azure Spatial Anchors and share it with the world.

Project
Complex States is an international art exhibition arriving as an urgent response to both the divisive events of «Brexit» and the «Covid-19» pandemic – featuring over 30 artists, 13 venues across the globe and a cutting edge Augmented Reality experience (iPhone, iPad and Android). As an exhibition that traverses nations, as well as the physical and virtual realm, Complex States hopes to offer a platform for renewed trans-national dialogue, collaboration and cultural exchange.
We have developed an app to accompany the exhibition, which enables anyone to become an art curator and create their own exhibition in Augmented Reality. These virtual galleries can be explored by everyone with their own mobile device. The app is one of the first in the world to use Azure Spatial Anchors and is therefore not dependent on marker tracking or manual calibration.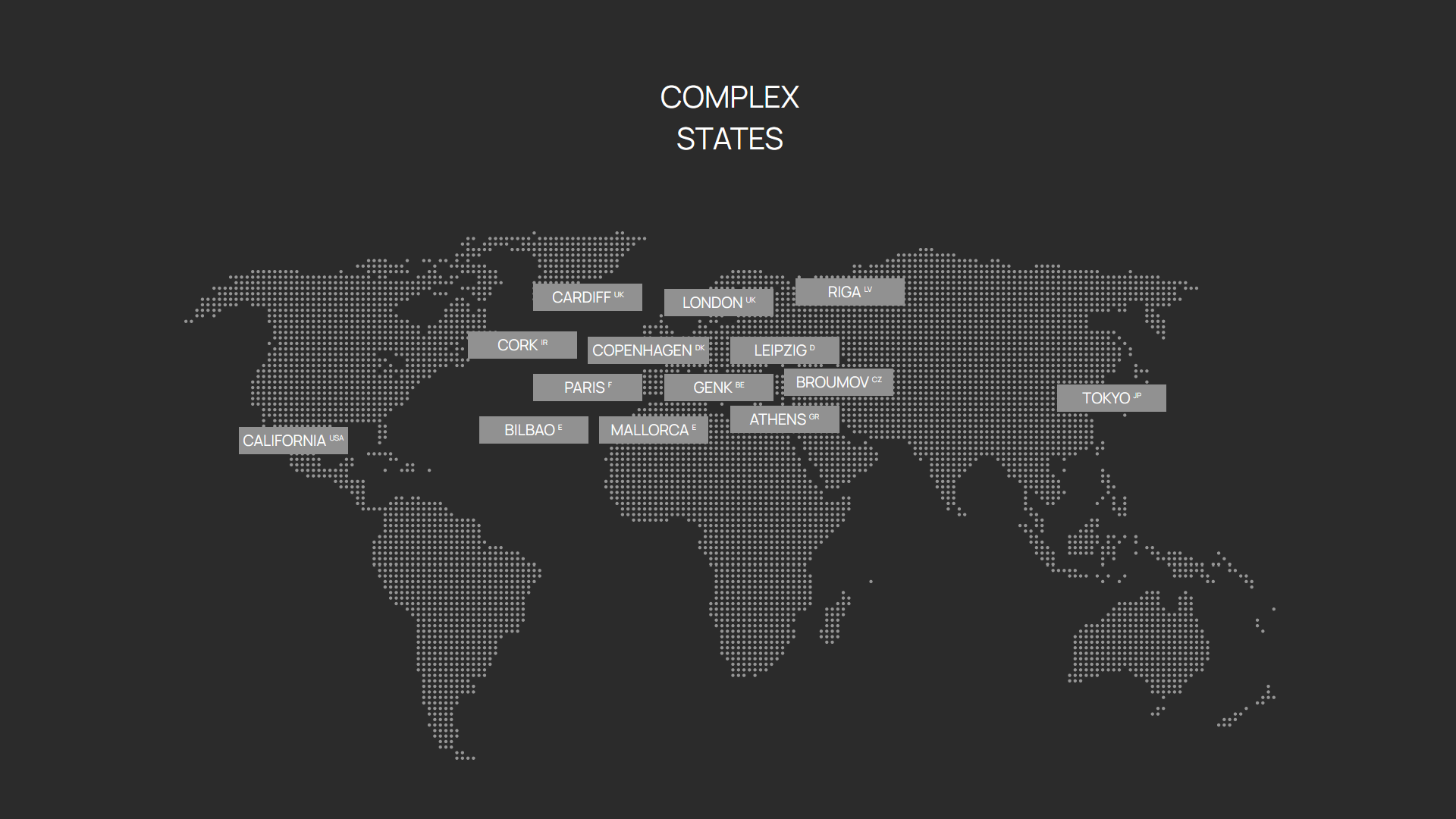 Technical Background

The Complex States AR app enables the user to anchor digital art pieces in the real world. The exact position of each artwork is saved via a spatial anchor, synced to the Azure Cloud and is made available for other devices running the same app. In addition to the anchor itself (consisting of image data and a 3D-map of the surroundings), some metadata as well as a fingerprint of the GPS, WiFi and Bluetooth are stored. As soon as a user comes near a virtual gallery, the surrounding anchors are automatically recognized and loaded into the real environment of the device and the corresponding artworks are placed at the exact same position.
This functionality is implemented with the Azure Spatial Anchors service from Microsoft and Unity AR Foundation. Both of these technologies are platform-independent and do support Apple ARKit, Google ARCore and the Microsoft HoloLens. The Complex States app for iOS and Android are based on the same Unity project and share the source code.