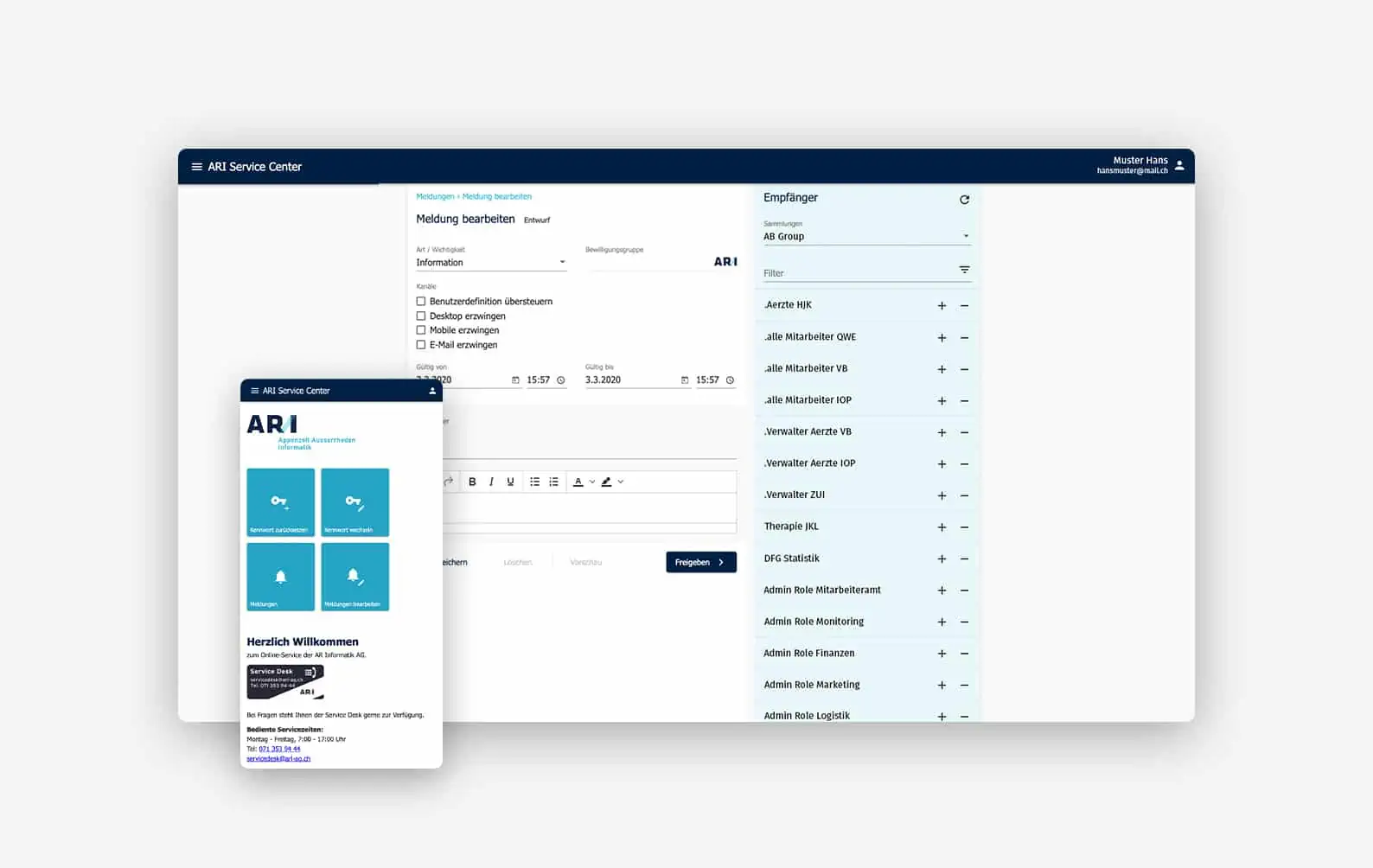 ARI Service Center
Cloud computing for the public sector
The ARI Service Center is a modern cloud platform for various authorities in the canton of Appenzell Ausserrhoden and for the general public. The Service Center serves as an electronic counter of the canton and makes various services available to the public in digital form. As part of the AR-Schule21 project, the platform is also being extended to all schools. In terms of data security, the Service Center relies on an in-house database. The application is also based in the new Microsoft Azure Switzerland data centre. This way, all data remains here in Switzerland.
The platform-independent solution offers clients for desktop and mobile devices. This fully supports the cantons philosophy: Bring-Your-Own-Device.
The architecture is based on independent Azure Functions. Its modularity guarantees the seamless expansion of future functionality. End-to-end processes are managed by Azure Cloud Automation. The platform is therefore dynamically scalable and guarantees high availability for a wide audience.
Microsoft Azure / ASC
Platform independence / on premise data
Data security / Microsoft Azure Switzerland Datacenter
Serverless Computing / Automation