Open Ways for Virtual Collaboration
With Microsoft Mesh, Microsoft is ushering in a new era of virtual collaboration, where people from different corners of the world can seamlessly and immersively interact.

Experience the future of virtual meetings and transform your events into immersive, cross-border experiences.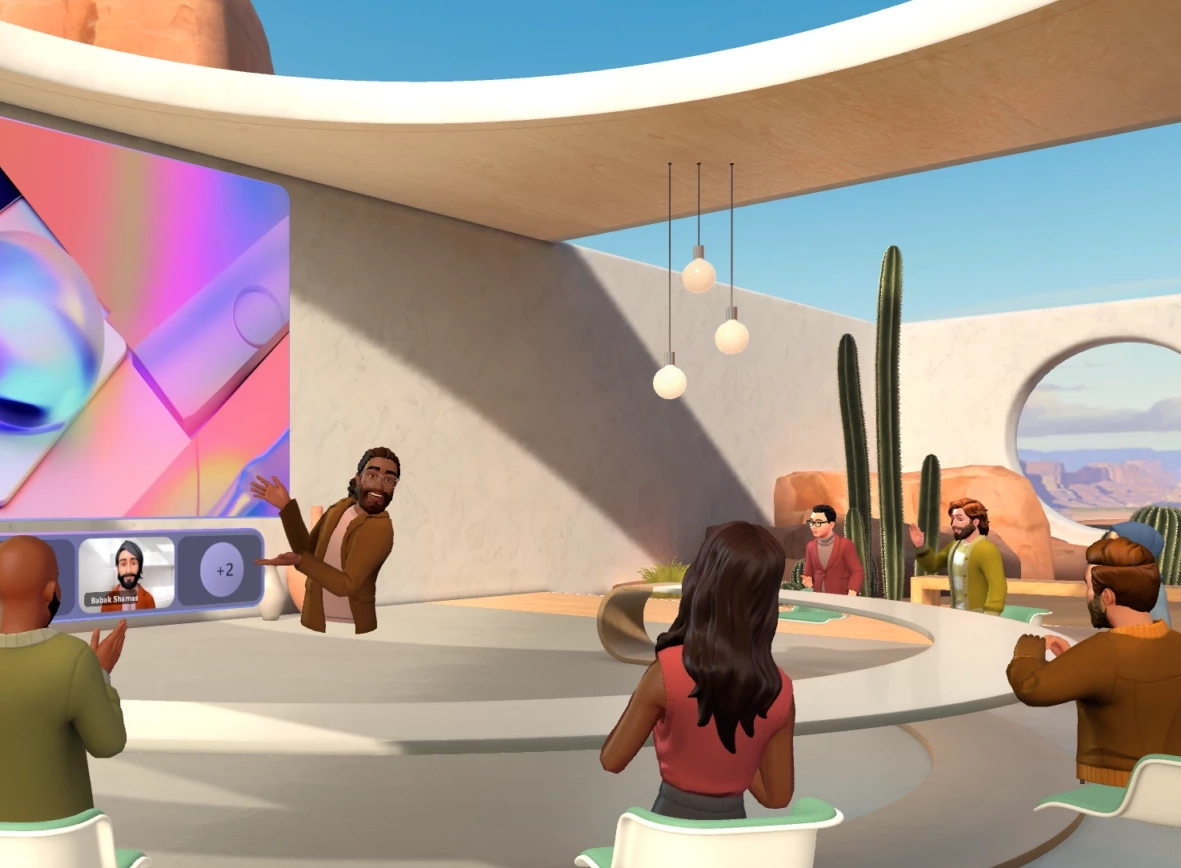 Meaningful networking in your own 3D environments.

The Microsoft Mesh platform allows users to meet, communicate and collaborate in a shared virtual environment. Access via Microsoft Teams makes it very easy for users to get started. Participation is possible via PC or a VR device such as the Quest2.
Key benefits of Microsoft Mesh:
Interaction capabilities: Users can interact with their avatars, talk to each other, share files and collaborate on digital content in Microsoft Mesh. This provides an immersive and collaborative experience
Access options: Users can access the platform through the Microsoft Mesh app or as an integrated app in Microsoft Teams. This provides seamless integration with Microsoft's suite of products and services.
Device compatibility: Microsoft Mesh is available on both traditional PCs and VR devices like the Oculus Quest 2. This means that users have the choice of how they want to participate in virtual meetings.
3D environments: The platform enables teams and companies to design and customize bespoke 3D environments. This opens up many creative possibilities to create virtual spaces that meet specific requirements and goals.
Fields of application: Microsoft Mesh can be used in various application fields. In addition to supporting meetings and conferences, the platform is also suitable for training, collaborative design processes, virtual trade shows and many other scenarios where interaction in a virtual environment is beneficial.
Afca supports companies and teams
For seamless access to the Microsoft Mesh platform, we support companies in setting up Mircrosft Mesh. We offer tailored services to create and customize 3D environments that meet the exact individual requirements and needs of our clients. Our expertise lies in designing virtual spaces that support your organization's specific goals and challenges, and provide you with a comprehensive and effective virtual world experience.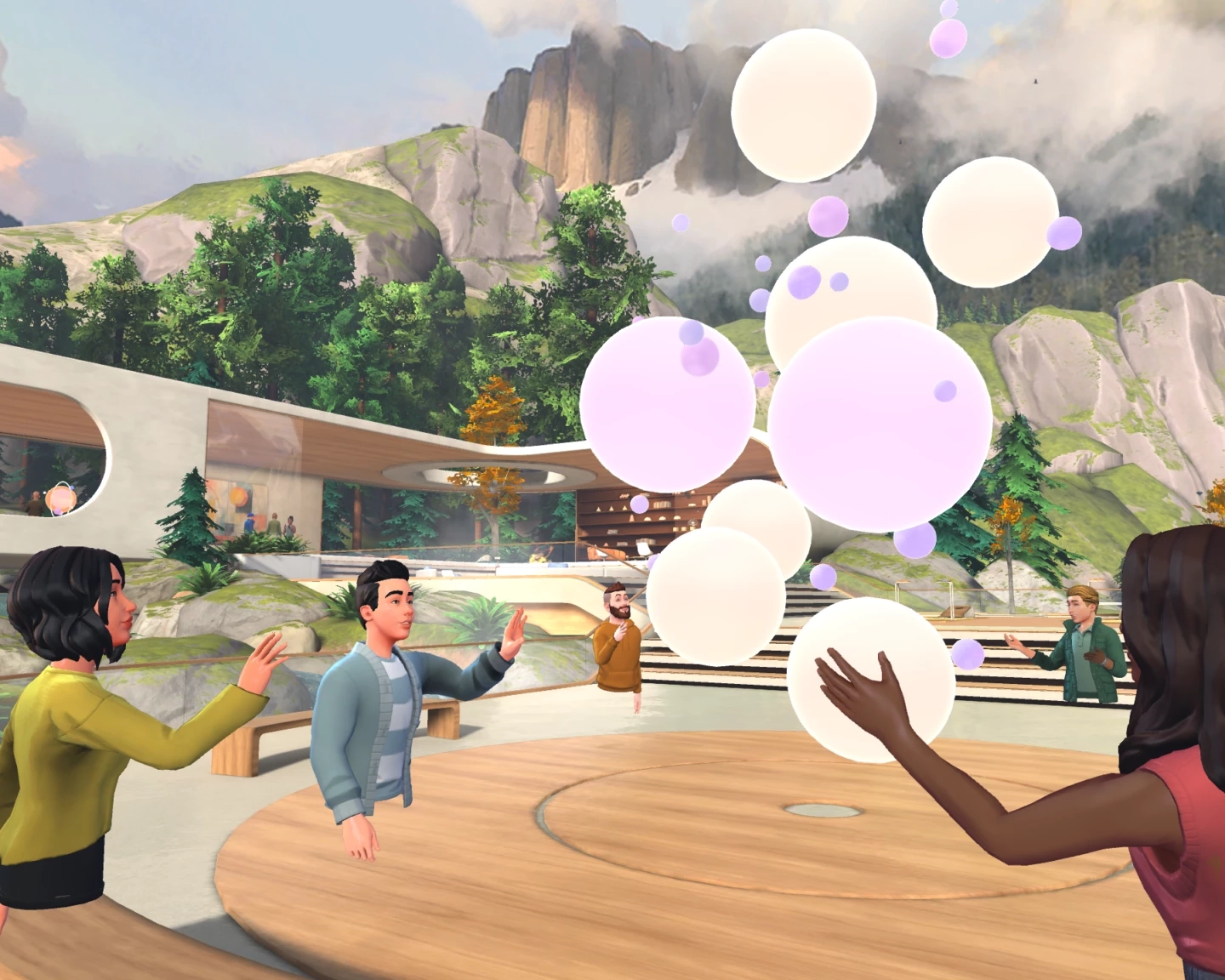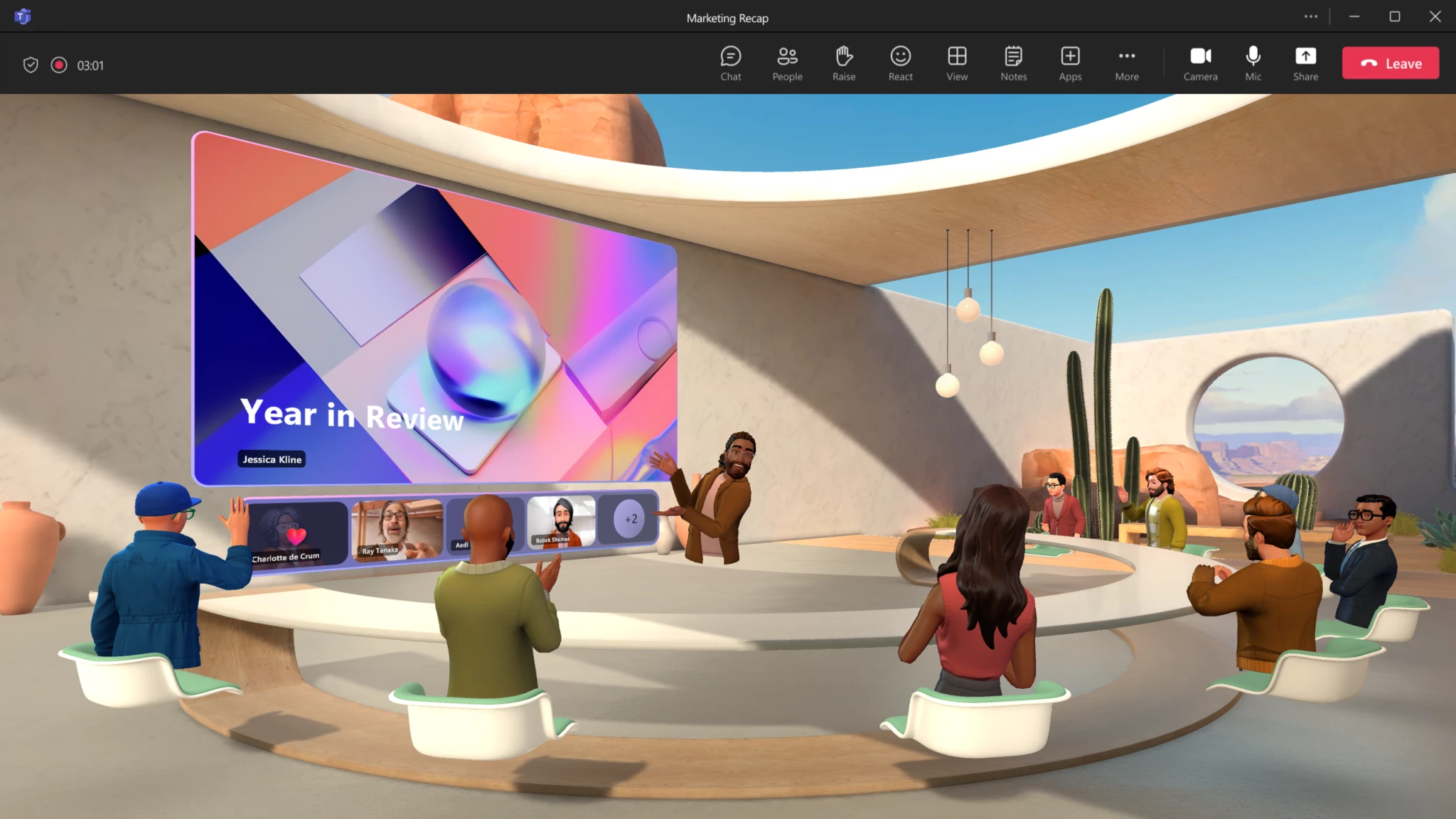 Mesh Features
Avatars: When you enter an immersive space, choose an avatar you've already created for standard 2D teams meetings, or create a new one. It's easy to customize your avatar to reflect your look, style, or mood for the day.
3D environments: Choose one of the pre-built 3D environments to suit the needs of your meeting, whether it's a large team meeting or a small roundtable discussion.
Seat assignment: Choose where you sit in a meeting or event to help you connect with your coworkers. You can also move freely from one conversation to another.
Spatial audio and audio zones: Have multiple conversations at the same time and communicate effectively in subgroups without talking over each other.
Interactive activities: Play integrated interactive games for team bonding in immersive spaces. For starters, you can see some designated areas to roast marshmallows, toss beanbags, answer fun icebreaker questions, and more.
Live reactions: Use live reactions like hearts, thumbs up, claps, and more to express yourself during discussions.